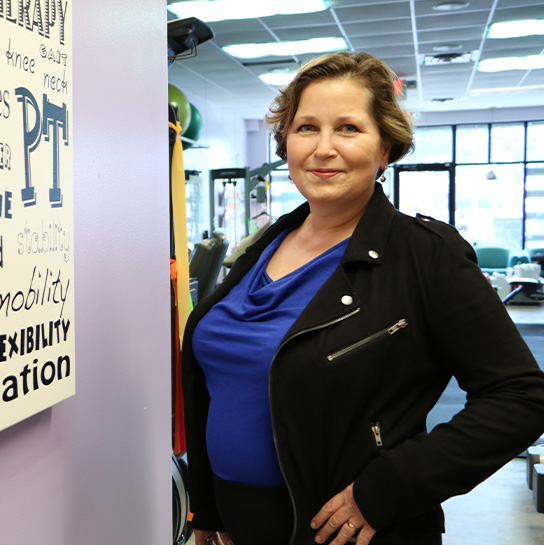 Dr. Birgit Reher

Owner/Physical Therapist
---
The most rewarding thing about what I do is helping women feel healthier and stronger, move better, and get back to doing the things they enjoy.
Many times, being a physical therapist means playing a detective. Clients frequently come in with problems that have developed from compensating for other underlying issues, such as old injuries. It's my job to figure out the root of the problem.
I love experiencing with my client that moment of insight where she becomes aware and fully understands why her body is having an issue, and that I can help her fix it, as well as give her tools to help herself. That brings me so much joy, even after 20 years of practice.
As an undergraduate, I received a Bachelor's in Nursing. After working as an RN for several years, I completed graduate studies to become a physical therapist at Dalhousie University in Halifax, Nova Scotia and later received a Doctorate in Physical Therapy from the University of Montana. I have worked in settings ranging from outpatient orthopedics to home health, geriatrics, and aquatics, and love working on resolving pain, restoring mobility, and improving balance.
When not working at Synergy, I enjoy hiking and backpacking, camping (including Prius camping), reading, gardening, cheering my husband on at soccer games, and having fun with my grandkids.
Katharina Reher

Owner/Operator
---
I love helping women I serve have "aha" moments concerning their health and wellness. After almost a decade in the health and wellness industry, I've discovered that many people consider only one part of the body and forget about the interconnectedness of the body as a whole. This thought process is something to contemplate when focusing on activity, or intake, or even gimmicky fad diets! It's incredibly rewarding to help make a concept "click" when I provide clarity and insight for clients.
My background includes a Bachelor of Science in Biology from North Carolina Central University and a personal training certificate from the National Academy of Sports Medicine. I have over seven years of personal training experience and 9 years of fitness management.
When I'm at home, I love spending time with my furry family! I have four cats: Felix, Pipey Piperton, Gilberto, and Bootsie Badass. I also trap and rescue feral kitties - to date, I successfully rescued over 50! Other than that, I love acrylic painting, playing drums, and eating baked goods.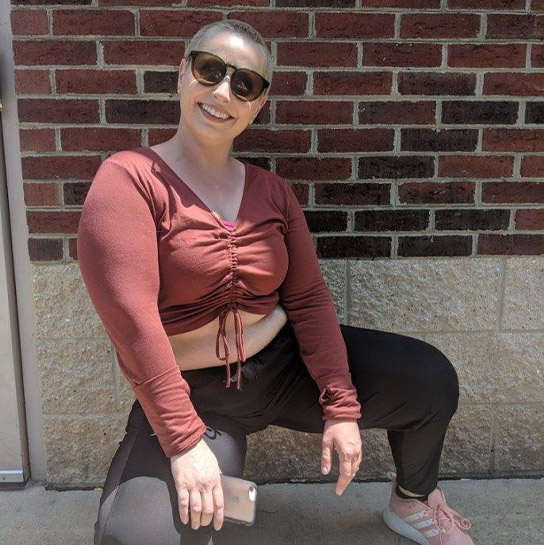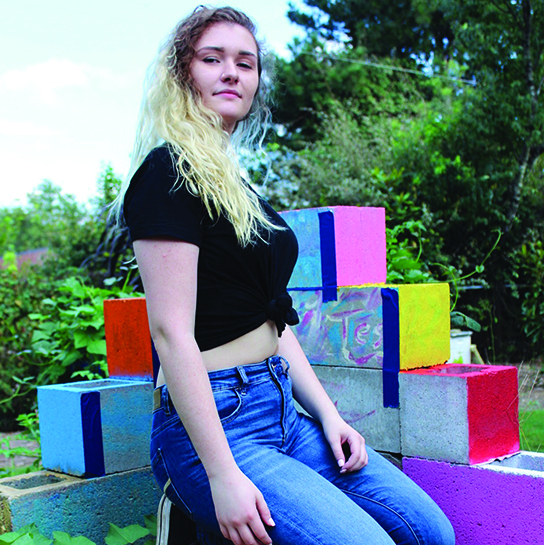 Hannah Shankle

Personal Trainer
---
I am passionate about fitness because people underestimate how pleasant life in their body can be, especially women who have been conditioned to hate how they look and feel every day. It is a hard place to get out of on your own. I'm here to help!
---
You should know is that I'm an ACE Certified Personal Trainer and certified in CPR, AED, and First Aid.
---
What I love are festivals. I'm a big "festie" and always looking for and planning for the next music festival. I love EDM and soft electric music. Hippie Sabotage is my favorite artist.
Lindsey Harrigan, MS, RD, LDN

Registered Dietitian
---
Lindsey is a Registered Dietitian who specializes in nutrition assessment and education, performance nutrition, disordered eating/eating disorders, lipid disorders, Type 2 Diabetes and PCOS. She earned her Bachelors of Science in Dietetics from the University of Wisconsin - Stevens Point and completed both her Dietetic Internship and Masters in Dietetics at Loyola University Chicago. Lindsey then went on to spend 13 years as the dietitian at Loyola University Chicago's student wellness center. She also provided performance nutrition for Loyola's NCAA Division I athletic teams during her time there. Lindsey and her family relocated to Durham, North Carolina in 2019 where she now also works in campus health at UNC-Chapel Hill.
Practicing a non-diet approach, Lindsey believes ALL foods should have a place in your life, free of guilt or shame. She utilizes motivational interviewing and realistic behavior modifications to help clients achieve their health and fitness goals. Additionally, Lindsey spends time helping clients recognize the impact of diet culture in their lives and working to improve their relationship with food to feel strong and confident in their bodies..
Lindsey spends time staying up to date on current nutrition research and trends through various continuing education opportunities, specifically the Sports, Cardiovascular and Wellness Nutrition Conferences and the International Association of Eating Disorders Professionals Foundation. Lindsey also places an emphasis on continuing to expand her cultural competence to improve her nutrition services to clients from all backgrounds.
Lindsey feels that movement and exercise should be fun and enjoyable and stays active with walking, running, strength training, and yoga. Additionally, she and her husband stay active with their young sons and enjoy taking advantage of the beautiful North Carolina outdoors, exploring new hiking trails regularly.
"Health isn't about what you're eating. It's about what you're thinking, feeling and saying to yourself." - Unknown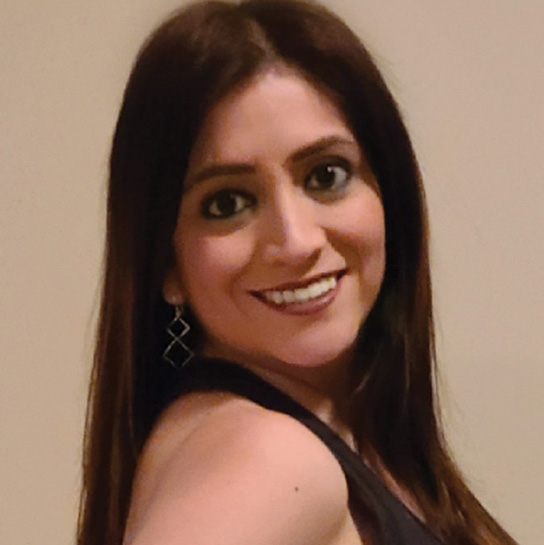 Julissa Hurtado

Zumba Instructor
---
I first started doing Zumba in 2017 at home with DVDs. I have always struggled with diets and exercise, but when I heard about this program where you could work out while having fun dancing to the catching rhythm of Latin music, I thought it was too good to be true!
---
Throughout the years, I have done Zumba on and off, and every time I found an instructor that I liked, she would move or go to a different gym, and I thought to myself, "I could do this. I could teach Zumba". However, I never had the time to do it. In 2020, when the pandemic hit, I found myself forced to quarantine with several "extra" pounds. I decided that this was the time to take matters into my own hands, so I started training and became a certified Zumba instructor. 
---
Since then, I have lost 30 pounds, and I feel better than ever. I have been teaching virtual Zumba classes for almost seven months now, and I have seen the results in my students as well. I have been an educator for over 15 years teaching English as a second/foreign language, so teaching is in my veins.
---
As a Zumba instructor, I continue to motivate and encourage my students, but in a different discipline. My goal is to deliver fun and interactive classes and inspire my students to take on a healthier lifestyle through dancing. Zumba dancing does not only help you lose weight; it also makes you feel more relaxed healthier, happier, and sexier!
Donna Creditor

Personal Trainer
---
I've been in the health and fitness industry for more than 30-years, and it is working with women that I find the most rewarding. I believe that every day is a gift, and being at our best and most healthy and strong allows us to accept the gift of a new day properly. While my cat wakes me every morning, it is the excitement of a new day that gets me out of bed.
Holding many fitness industry certifications allows me to be highly flexible with my personal and group training clients. These include Personal Trainer, TRX & Spinning Instructor certifications, group ex instructor certification, and many more.
If I'm not at Synergy, you can find me hiking or swimming; just enjoying the outdoors. My dreams include competing in a women's body-building competition before I'm 65.
A favorite quote:
"I didn't fail a thousand times; I just found a thousand ways that didn't work." Thomas Edison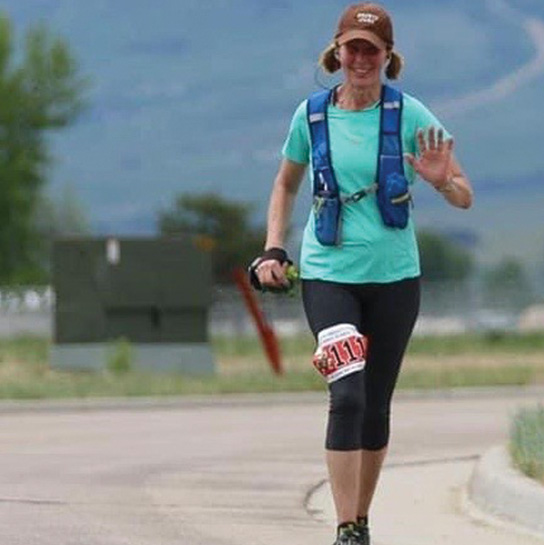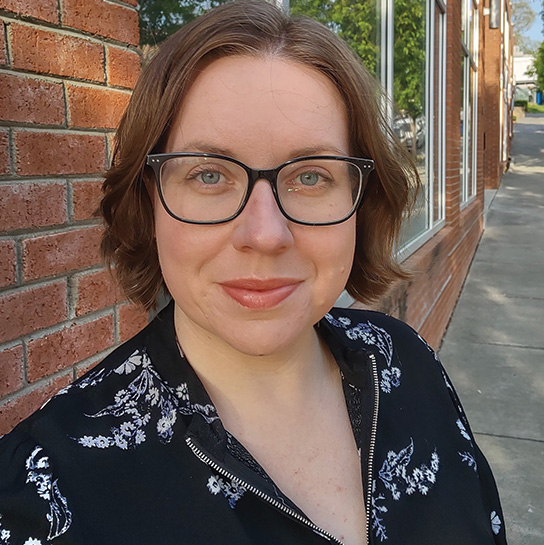 Rachel Westermann

Membership Support Services
---
I walked into Synergy in 2018 – I was angry with my other gym. I was tired of the weigh-ins, tired of constantly pulling my shirt up or down when lifting weights, and over the personal trainer who never changed my workout plan once in six months! I didn't just find a new gym- I found a new family and a new calling! When I turned 30 I had completely dismantled and rebuilt my social media with women that I wanted to emulate: beautiful women of all shades who were confident and happy in their bigger bodies. The women at Synergy helped me do that with fitness. They helped me find different activities I could do – or at least tolerate – for small amounts of time. As the weight I was able to lift went up, so did my confidence. I love helping other women see that and achieve that.
I love logistics, research, and teaching. I bring that into my job every day at Synergy. My background includes a Bachelor of Arts and Master of Library Science from Indiana University. I was a school librarian for five years. I lived in Germany for two years where I earned my CELTA (Certificate in Teaching English to Speakers of Other Languages) from Cambridge. I hope to get my wellness coaching certification to help underserved communities curate their ideal lives.
On my list of goals is to see as many of North Carolina's waterfalls as I can! I also volunteer for the IBMA World of Bluegrass in Raleigh every year. I spend way too much time thinking about ethnomusicology, what if Aaliyah hadn't died in that plane crash, and Real Housewives.
"Don't be the reason someone feels insecure. Be the reason someone feels welcomed, seen, heard, valued, loved, and supported." –Cleo Wade
Essence Thomas

Personal Trainer
---
I have a passion for working with women. I especially love working with the women at Synergy because I believe it takes strong women to build strong women. Most of all, I want to learn how to improve my abilities as a Personal Trainer with these women while helping them improve their health and fitness.
I'm from High Point, North Carolina, and have my B.S. from Meredith College in Exercise Sports Science with a health and wellness concentration.
Believe it or not, I like to stretch my feet! I am constantly on the move. My feet get very tense as a soldier (I am in the active reserves) and an athlete. If I'm not training, you'll find me outdoors. A favorite activity is hiking the Eno River.
Today, my health and fitness goals are to begin strength programs to gain muscle mass and max out my military fitness tests.
Favorite quote: "If you find yourself going through hell, keep going." – Winston Churchill
On my list of goals is to see as many of North Carolina's waterfalls as I can! I also volunteer for the IBMA World of Bluegrass in Raleigh every year. I spend way too much time thinking about ethnomusicology, what if Aaliyah hadn't died in that plane crash, and Real Housewives.
"Don't be the reason someone feels insecure. Be the reason someone feels welcomed, seen, heard, valued, loved, and supported." –Cleo Wade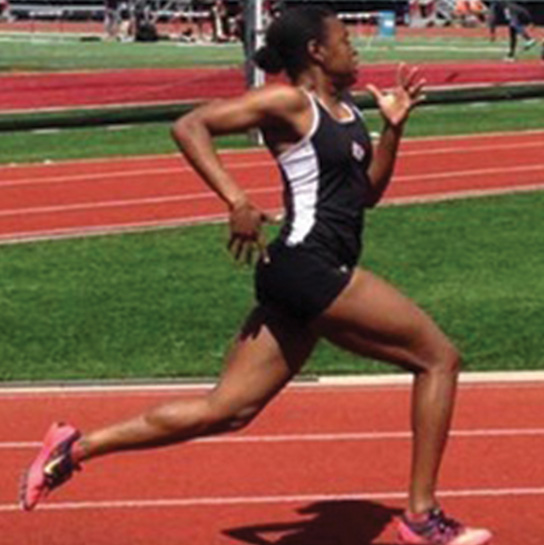 Zoe Dinkins

Personal Trainer
---
I'm passionate about my life and work as an athlete. Each day I strive to lift heavier than the day before; one more rep, one more sprint, one more minute than the day before; always working toward an improved version of myself. There is a unique confidence and inner strength in being a physically strong woman.
Women consistently come up against societal pressures. Especially in the fitness world, they are underrated and scrutinized. I've been an athlete for nearly 12 years, playing volleyball from middle school through college. My goal is to break through barriers to women in the fitness industry, and working in a women-only gym is a perfect gateway for my purpose and passion.
I have an art degree and am currently on the path to becoming a personal trainer. My focus personally is on getting lean muscle and globally to help women and members of the LGBTQ community achieve their fitness goals.
Another passion of mine is walking and spending time in nature. Pigeon pose happens to be my all-time best stretch, especially after a long walk.
"The most important thing you can do on this planet is become the realization of your own imagination." - RuPaul
Join Our Fitness Community
Get started with your FREE class today.