COVID-19 Safety Precautions Safety Precautions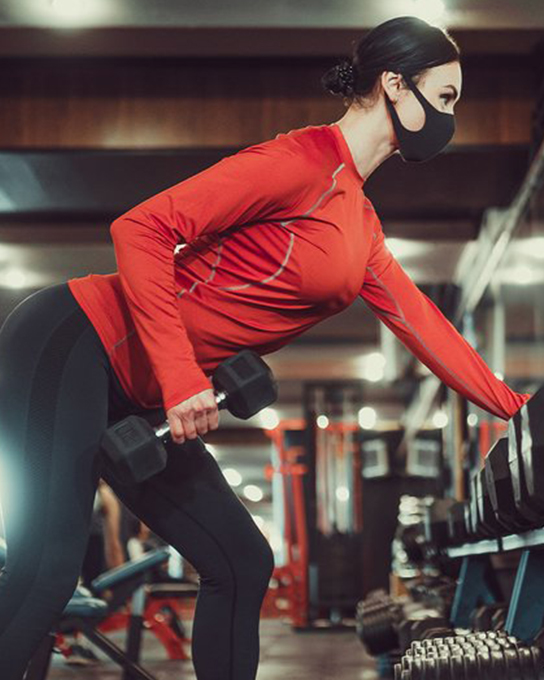 We are back in business!
---
We're thrilled to reopen Synergy Fitness for Her! The team is taking extra precautions to keep everyone healthy and safe in our studio.
CLEAN | SAFE | HEALTHY
The health and well-being of our members and staff is top priority as we re-open. We want our new and existing members to know that we are following governmental guidelines and appreciate their help and understanding as we work through this time together.
In-Studio Classes are Limited.
Should you take an in-studio class, here's what you need to know:
In-personal small group training will no longer include 30-minute cardio and will shift to 45-minutes to include a warm-up.
Class size will be limited to 3 participants.
Each participant will be spaced in separate corners of the training floor, with the trainer/instructor positioned in the 4th corner.
Masks or face shields will be required.
Equipment will not be shared between participants.
Classes will be scheduled to allow adequate time for all surfaces, and equipment to be cleaned and then sanitized with an EPA approved disinfectant.
Here's what we expect of all members coming to the studio:
---
Confirm that you do not have any symptoms related to and have not been knowingly exposed to COVID-19.
Confirm that you have had no contact with a person who has or is suspected of having COVID-19.
Agree to wear a mask or face shield.
Use your best efforts to keep six feet between yourself and other members and staff while in the studio and follow staff recommendations for maintaining safe distances.
Agree to follow posted requirements regarding restricted areas or equipment.
Agree to sanitize your hands upon entering the facility.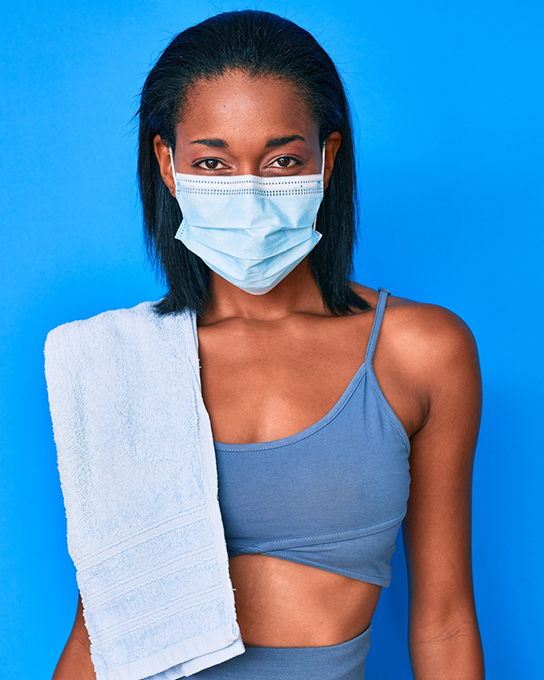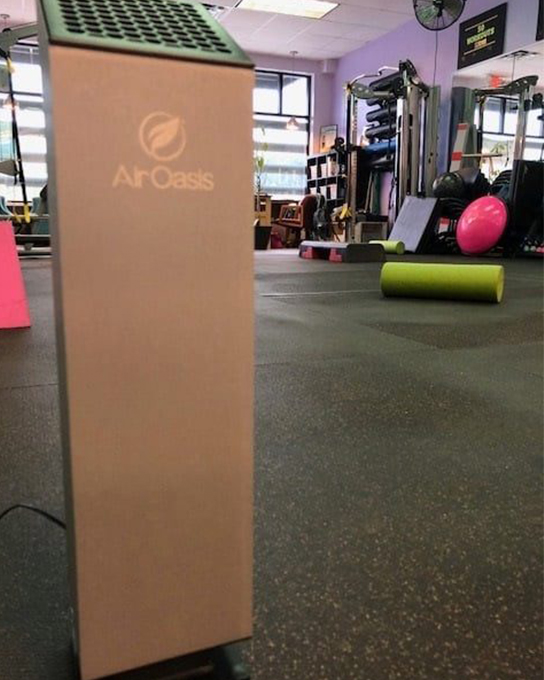 How we prepare our space:
---
In addition to following CDC guidelines, we are taking extra precautions to help our community stay safe and healthy. These include:
Extensive cleaning
Air purification
Water filtration
Touchless hand dryers in the restroom
Disposable single-use masks are available
High-touch surfaces such as door handles and faucets are cleaned regularly
COVID-19 screening of all staff members
Re-opening with minimal in-studio classes to minimize risk for our staff and members
New sanitation baskets for member use
Join Our Fitness Community
Get started with your FREE class today.